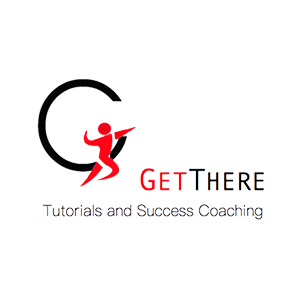 GetThere Tutoring - Online Course
Experience One-on-One Tutoring Online!
Online school is hard. GetThere makes it easy!

GetThere provides first class personalized tutoring for a vast range of subjects, at the primary, secondary and tertiary school levels. Their personalized tutoring approach empowers students for academics and life. The tutors help students to set goals and get results by tailoring a personalized program of study to best suit their unique learning needs. This holistic approach has made the difference for students online in Jamaica, across the Caribbean, United States and Canada.

How does it work?
Parents and/or students request tutoring for a particular subject area, standardized test, or academic endeavour, and GetThere Tutoring arranges a programme (i.e. schedule of one-on-one classes) with one or more of the company's tutors. Once payment is made by the client, the tutor and student are introduced and connected online, where the tutor begins the agreed-upon course of work with the student, through a powerful and engaging online learning environment. In addition to providing tutoring in particular subject areas.

GetThere also provides academic coaching, which involves empowering the student toward better time management tools, a greater sense of drive and initiative, and ultimately toward academic success.
Promotional value expires on September 30, 2021.
2 Gustazos per account.
Please contact (876) 524-9519 with your Gustazo redemption code/barcode for redemption.
A valid iD must be provided to GetThere Tutoring that matches the name on the Gustazos voucher.
Includes taxes.
No cash-back.
Appointments are required.
Changes to reserved times and dates must be made within 24 hours of the reservation and are subject to availability.
Redemption Schedule:

Sunday through Friday from 10:00 a.m. to 6:00 p.m.

Phone: (876) 524-9519
50 Gustazos available per promo. Valid while they last.
Gustazos.com's full Terms of Use and Privacy Policy apply to your purchase of this Gustazo.You can call Gustazos' Customer Support at (876) 832-3344, Monday through Friday from 9:00 a.m. to 5:00 p.m.
GetThere Tutoring
Phone: 876) 524-9519
Kingston
JM
Redeem Locations
6 Liguanea Avenue
Kingston
JM
Map It!