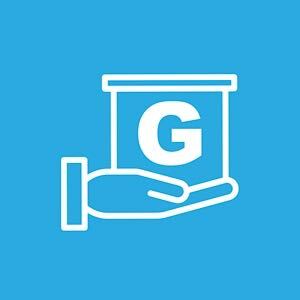 G-Products - Pick-Up
Electronics Deal!
Wireless Lightweight and comfortable on-ear fit.
40mm drivers deliver crisp and natural sound from various audio sources.
Ear cups rotate to lay flat while resting on your shoulders.
On-board controls for power, music and phone call management.
Headphone: Driver unit: Fi40mm
Maximum power output (R.M.S.): 40mW
Signal to noise ratio: 80dB
Microphone: Frequency: 100Hz-10kHz
Impedance: 680 Ohm
Sensitivity: -42dB +/-3dB
This Gustazo is available for pick-up only.
Please allow 3-4 days for pick up.
2 Gustazos per account.
Your Gustazo redemption code is required upon pick-up along with your valid ID for verification purposes.
Includes taxes.
Non-refundable upon purchase.
Redemption Schedule:

Monday through Friday from 10:00 a.m. to 4:30 p.m.
The Redemption Center is closed from 1:00 p.m to 2:00 p.m daily, please call beforehand.

NEW Pick-Up Location: 

Unit 12 liguanea Post Mall, 115 Hope Road, Kingston.
Pick-Up Center Phone: 876-221-0035

3 Gustazos available. Valid while they last.
Your money is safe with Gustazos. Upon pick-up, if you are not satisfied with what you've received, please reach out to (service@gustazos.com) to discuss any inconvenience you are experiencing or speak with the representative on location.
Please note that the pictures shown are for illustration purpose only and actual product packaging may vary due to different manufacturers and distributors.
Gustazos.com's full Terms of Use and Privacy Policy apply to your purchase of this Gustazo™.
You can call Gustazos' Customer Support at 876-832-3344, Monday through Friday from 9:00 a.m. to 5:00 p.m.
G-Products JAM
Jamaica
JM
Redeem Locations
Unit 12 liguanea Post Mall, 115 Hope Road, Kingston.
Kingston
JM
Map It!