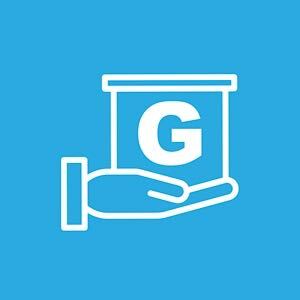 G-Products - Pick-Up
Don't Miss Out!
The water pump is BPA free, with food-grade silicone hose, 304 stainless steel pipe and high-density ABS plastic. No toxic, no odor. Start to enjoy a healthier and easier life! Highly Compatible & More portable: The pumping device is suitable for gallon barrels with a 2.16inch(5.5cm) neck. Fits 2, 3, 4, 5 gallon water bottles. Don't need to pry the lid. This portable and useful water dispenser(5.1inch high, 2.9 inch wide), is not only designed for saving your room space but for easy carrying in any pack or pouch. Easy to carry around, ideal for home, school, office, travel and camping.
This Gustazo is available for pick-up only. 
Promotional value expires on September 30, 2021.
All Gustazos must be redeemed 14 days (2 weeks) after purchase. Otherwise, items will be refunded in Gustazos credits back to your account.
Items have been fully charged and tested by merchants prior to redemption.
There is a 48 hour window in which you may request an exchange if device has a manufacturer's defect and free from signs of physical damage.
Please allow 2-3 business days for processing.
Includes taxes.
Non-refundable upon purchase.
Your Gustazos redemption code is required upon pick-up along with your valid ID.
Redemption Schedule:

Monday through Friday from 10:00 a.m. to 4:30 p.m.
The Redemption Center is closed from 1:00 p.m to 2:00 p.m daily, please call beforehand.

NEW Pick-Up Location:

Unit 12, Liguanea Post Mall, 115 Hope Road, Kingston. Co-Work Space JA (First floor above the gym)
Pick-Up Center Phone: 876-221-0035

33 Gustazos available. Valid while they last.
Your money is safe with Gustazos. Upon pick-up or delivery if you are not satisfied please reach out to service@gustazos.com to discuss any inconvenience you are experiencing.
Please note that the pictures shown are for illustration purpose only and actual product packaging may vary due to different manufacturers and distributors.
Gustazos.com's full Terms of Use and Privacy Policy apply to your purchase of this Gustazo. You can call Gustazos' Customer Support at (876) 832-3344, Monday through Friday from 9:00 a.m. to 5:00 p.m.
G-Products JAM
Jamaica
JM
Redeem Locations
Unit 12 Liguanea Post Mall, 115 Hope Road
Kingston
JM
Map It!