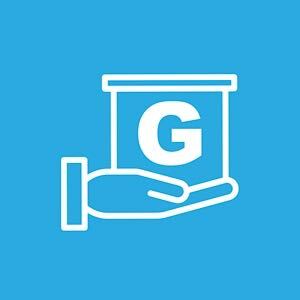 G-Products - Pick-Up
Don't Miss Out!
A stylish TV wall mount for the ultimate entertainment experience! Sit back, relax and dramatically enhance your viewing potential with this high-quality wall mount, designed for at panel televisions with a screen size ranging from 23 to 42" inches. This pull-out, tilt and swivel mount is ideal for home cinema use. It features a durable metal construction, a pivot swivel and four extensions to easily accommodate mounting patterns of bigger screens. This functional VESA compliant mount is easy to install, so you can set it up and start enjoying your favorite movies and shows within minutes!

Specifications
All necessary hardware included: Yes
Color: Black
Load capacity: 66lb
Materials: steel with powder coated finish
Mounting pattern: Universal
Mounting profile: 59mm (flat) - 437mm (extended)
Swivel angle: 180°
Tilt angle: -5° ~ +15°
TV screen size: 13 to 46 inches
Unit dimensions: 16.7x16.7x2.1 inches
VESA compatibility: 400×400mm
Weight: 5lb
This Gustazo is available for pick-up only.
All Gustazos must be redeemed no later than 10 days after purchase. Otherwise, items will be refunded in Gustazos credits back to your account.
Includes taxes.
Non-refundable upon purchase.
Unlimited Gustazos per account.
Your Gustazos redemption code is required upon pick-up along with your valid National ID for verification purposes.
Redemption Schedule:

Monday through Friday from 9:30 a.m. to 5:00 p.m.

NEW Pick-Up Location:

Unit 12, Liguanea Post Mall, 115 Hope Road, Kingston. Co-Work Space JA (First floor above the gym) Please note the representative will be on lunch break between 2:00 p.m. to 3:00 p.m.

Your money is safe with Gustazos. Upon pick-up if you are not satisfied with what you've received please reach out to service@gustazos.com to discuss any inconvenience you are experiencing.
10 Gustazos available. Valid while they last.
Please note that the pictures shown are for illustration purpose only and actual product packaging may vary due to different manufacturers and distributors.
Gustazos.com's full Terms of Use and Privacy Policy apply to your purchase of this Gustazo™.
You can call Gustazos' Customer Support at (876) 832-3344, Monday through Friday from 9:00 a.m. to 5:00 p.m.
G-Products JAM
Jamaica
JM
Redeem Locations
Unit 12 liguanea Post Mall, 115 Hope Road.
Kingston
JM
Map It!