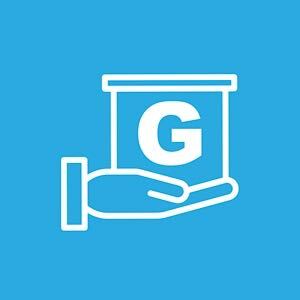 Gym Lokker - Kingston
'Vlogging' Starter Kit with FREE GIFT!
Provide perfect lighting for live streams, make-up videos, photographs etc.
Product Details:

Light dimmer and temperature control remote with 10 levels of brightness and 3 color temperature modes.
Voltage: 100-240V
Power: 20W
Color Temperature: 3200K-5600K
Color: Black
Package includes:

10-inch ring light
Phone holder
Pan & Tilt attachment Tripod 2.1m or 6ft 8in
Clip-on Lavalier Lapel Microphone: Noise Cancelling, Condenser Microphone Omnidirectional Wired, clip-on. Great for: Interviews, SmartPhone videos, Recording, Live broadcasting.
1 Lapel Microphone (1.5m)
Foam cover
Metal clip
Pouch 3-in-1
Wide Angle, Macro, & Fisheye Lens Camera Kits (FREE Gift)
The promotional value expires on June 19, 2021.
All Gustazos™ must be redeemed 14 days after purchase. Otherwise, items will be refunded in Gustazos™ credits back to your account. 
Items have been fully charged and tested by merchants before redemption.
There is a 48-hour window in which you may request an exchange if the device has a manufacturer's defect and free from signs of physical damage. *Applicable to Offer 2 only *
This Gustazo™ is for pick-up only.
Includes Taxes
Non-refundable upon purchase.
1 Gustazos™ per account.
Your redemption barcode or number is required upon pick-up along with your National ID.
Redemption Schedule and Location:

Monday through Friday from 9:30 a.m. to 5:00 p.m. 
Please note the representative will be on lunch break between 2:00 p.m. to 3:00 p.m.
Unit 12, Liguanea Post Mall, 115 Hope Road, Kingston. Co-Work Space JA (First floor above the gym)

Your money is safe with Gustazos. Upon pick-up, if you are not satisfied with what we delivered please reach out to (service@gustazos.com) to discuss any inconvenience you are experiencing.
Please note that the pictures shown are for illustration purposes only and actual product packaging may vary due to different manufacturers and distributors.
4 Gustazos available. 
Gustazos.com's full Terms of Use and Privacy Policy apply to your purchase of this Gustazo™.
You can call Gustazos Customer Support at (876) 832-3344 Monday through Friday from 9:00 a.m. to 5:00 p.m.
G-Products JAM
Jamaica
JM
Redeem Locations
Unit 12 Liguanea Post Mall, 115 Hope Road, Kingston
Kingston
JM
Map It!