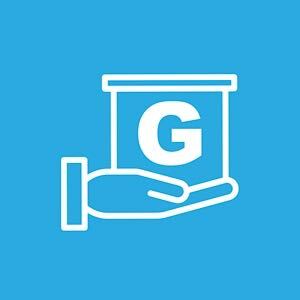 G-Products - Pick-Up | Delivery
'Vlogging' Starter Kit with FREE GIFT!
Provide perfect lighting for live streams, make-up videos, photographs etc.
Product Details:

Light dimmer and temperature control remote with 10 levels of brightness and 3 color temperature modes.
Voltage: 100-240V
Power: 20W
Color Temperature: 3200K-5600K
Color: Black
Package includes:

10-inch ring light
Phone holder
Pan & Tilt attachment Tripod 2.1m or 6ft 8in
Clip-on Lavalier Lapel Microphone: Noise Cancelling, Condenser Microphone Omnidirectional Wired, clip-on. Great for: Interviews, SmartPhone videos, Recording, Live broadcasting.
1 Lapel Microphone (1.5m)
Foam cover
Metal clip
Pouch 3-in-1
Wide Angle, Macro, & Fisheye Lens Camera Kits (FREE Gift)
The promotional value expires May 31, 2021.
All Gustazos must be redeemed 14 days after purchase. Otherwise, items will be refunded in Gustazos credits back to your account. Items have been fully charged and tested by merchants prior to redemption.
Items have been fully charged and tested by merchants prior to redemption.
Available for pick-up and delivery.
Includes taxes.
Non-refundable upon purchase.
3 Gustazos per account.
Your redemption barcode or number is required upon delivery along with your national ID.
Redemption Schedule and Location:

Monday through Friday from 9:30 a.m. to 5:00 p.m. 
Please note the representative will be on Lunch Break between 2:00 p.m. to 3:00 p.m.
Unit 12, Liguanea Post Mall, 115 Hope Road, Kingston. Co-Work Space JA (First floor above the gym)  

Your money is safe with Gustazos. Upon pick-up, if you are not satisfied with what we delivered please reach out to (service@gustazos.com) to discuss any inconvenience you are experiencing.
Please note that the pictures shown are for illustration purposes only and actual product packaging may vary due to different manufacturers and distributors.
5 Gustazos available for delivery.
5 Gustazos available for pick-up.
Gustazos.com's full Terms of Use and Privacy Policy apply to your purchase of this Gustazo™.
You can call Gustazos' Customer Support at (876) 832-3344, Monday through Friday from 9:00 a.m. to 5:00 p.m.
G-Products JAM
Jamaica
JM
Redeem Locations
Pulse Centre - Shop 11, 38a Trafalgar Road.
Kingston
JM
Map It!