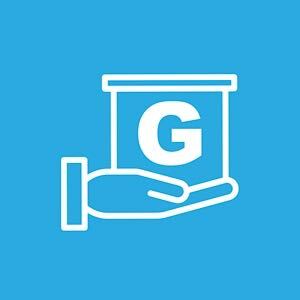 G-Products - Pick-Up
Electronics Deal!
Product Details
The RT-601LCD is a line-interactive Uninterruptible Power Supply (UPS), designed to provide electrical protection to your personal computer and peripherals. This microprocessor controlled system is highly reliable and efficient. Its boost and buck AVR stabilizes input voltage to ensure clean regulated power is supplied to critical loads. Other functions such as DC start and off-mode charging make this compact UPS the ideal solution for guarding your home and office equipment against the constant threat of power fluctuations, outages, and other irregularities in the utility line.
The Forza HT Series is a line interactive Highlights Uninterruptible Power Supply (UPS) designed to provide clean power to your office equipment, electronics and home theater components along with an enhanced level of protection. It prevents performance degradation and data loss by keeping your valuable equipment powered during outages and other voltage fluctuations in the power line. By integrating a convenient LCD display, coaxial surge protection and battery backup capabilities in a single unit, the HT series emerges as the best in its class for its performance, quality and compact footprint. It comes in 750VA and 1000VA configurations.
UPS with line interactive topology
Convenient LCD displays real time status information
Network/phone protection
Coaxial line protection
Twelve (12) NEMA 5-15 outlets, two of which are widely spaced to accommodate bulky adapters
Six (6) outlets with AVR and battery backup, plus six (6) surge-only outlets
Two 2.1-amp USB charging protected ports on top panel
Easily removable/replaceable battery
Ideal for home and oce applications
This Gustazo is available for pick-up only.
Promotional value expires on September 30, 2021.
All Gustazos must be redeemed 14 days (2 weeks) after purchase. Otherwise, items will be refunded in Gustazos credits back to your account.
Items have been tested by merchants prior to redemption.
There is a 48 hour window in which you may request an exchange if device has a manufacturer's defect and free from signs of physical damage.
1 Gustazo per account.
Your Gustazo redemption code is required upon pick-up along with your valid ID for verification purposes.
Includes taxes.
No refunds, no exchanges or cash-back.
Redemption Schedule:

Monday through Friday from 10:00 a.m. to 4:30 p.m.
The Redemption Center is closed from 1:00 p.m to 2:00 p.m daily, please call beforehand.

NEW Pick-Up Location: 

Unit 12 liguanea Post Mall, 115 Hope Road, Kingston.
Pick-Up Center Phone: 876-221-0035

2 Gustazos available per unit. Valid while they last.
Your money is safe with Gustazos. Upon pick-up, if you are not satisfied with what you've received, please reach out to (service@gustazos.com) to discuss any inconvenience you are experiencing or speak with the representative on location.
Please note that the pictures shown are for illustration purpose only and actual product packaging may vary due to different manufacturers and distributors.
Gustazos.com's full Terms of Use and Privacy Policy apply to your purchase of this Gustazo™.
You can call Gustazos' Customer Support at 876-832-3344, Monday through Friday from 9:00 a.m. to 5:00 p.m.
G-Products JAM
Jamaica
JM
Redeem Locations
Unit 12 liguanea Post Mall, 115 Hope Road, Kingston.
Kingston
JM
Map It!