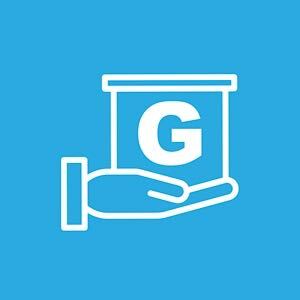 G-Products - Pick-Up
G-Products Hair Care Deal!
Ampro Pro Styl's New Shine 'n Jam Regular Hold

The gel you have been waiting for!  Free of alcohol, parabens, wax, petrolatum and silicones. This moisturizing, non-flaking gel has a firm, non-greasy hold. Enhanced with Echinacea to help promote hair growth. Great for soft waves, braids, locks, twists or any style your heart desires!
This Gustazo is available for pick-up only.
Please allow 24 Hours for pick up of this item.
Includes taxes.
Non-refundable upon purchase.
Your redemption barcode or number is required upon pick-up along with your National ID.
Redemption Schedule:

Monday through Friday from 10:00 a.m. to 4:30 p.m. 
Please note the representative will be on Lunch Break between 1:00 p.m. to 2:00 p.m.

NEW Pick-Up Location:

Unit 12, Liguanea Post Mall, 115 Hope Road, Kingston. Co-Work Space JA (First floor above the gym)
Pick-Up Center Phone: 876-221-0035

Your money is safe with Gustazos. Upon pick-up, if you are not satisfied with what you have received please reach out to ( service@gustazos.com) to discuss any inconvenience you are experiencing.
Please note that the pictures shown are for illustration purposes only and actual product packaging may vary due to different manufacturers and distributors.
5 Gustazos available. Valid while they last.
Gustazos.com's full Terms of Use and Privacy Policy apply to your purchase of this Gustazo. You can call Gustazos Customer Support at (876) 832-3344 Monday through Friday from 9:00 a.m. to 5:00 p.m.
G-Products JAM
Jamaica
JM
Redeem Locations
Unit 12 Liguanea Post Mall, 115 Hope Road
Kingston
JM
Map It!