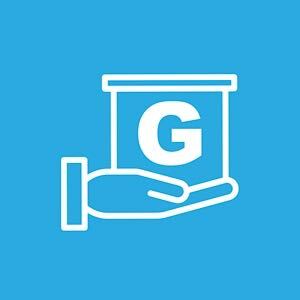 G-Products - Pick-Up
Electronics Deal!
Slip the Jam "Hang Up" in your pocket and this multi-function portable Bluetooth speaker will go wherever you go. It's strong stick pad allows you to stick it to your wall, mirror, pool deck, school locker or any flat surface.

Product features

Long hours of playtime
Have your party go late into the night without worrying about charging your speaker.

Waterproof - IP67 rated
This speaker is designed to keep the party going through just about anything. The IP67 rating means it's dirt-proof, drop-proof, and submersible in water up to one meter, for 30 minutes.

Speakerphone
When friends call to interrupt your party, you can answer the phone without disconnecting from your speaker. It knows when a call is coming in and will pause the music before ringing. When you hang up, the music starts where it left off. If it's you making the call, just start dialing from your phone, and the speaker automatically does its hands-free thing.

Aux-in port
Don't have a Bluetooth device? Battery dead and not able to charge your speakers? No problem. These speakers come with an aux-in port to allow you to hook it up old-school style. So now you can truly listen to your music whenever and wherever.

Suction/stick pad
Want to play your speaker, but don't have a table or counter to set it on? No problem! The innovative stick pad feature allows you to place the speaker almost anywhere. You can play it in the shower, on your boat, or anywhere there is a flat, smooth surface.
This Gustazo is available for pick-up only.
Please allow 3-4 days for pick up.
3 Gustazos per account.
Your Gustazo redemption code is required upon pick-up along with your valid ID for verification purposes.
Includes taxes.
Non-refundable upon purchase.
Redemption Schedule:

Monday through Friday from 10:00 a.m. to 4:30 p.m.
The Redemption Center is closed from 1:00 p.m to 2:00 p.m daily, please call beforehand.

NEW Pick-Up Location: 

Unit 12 liguanea Post Mall, 115 Hope Road, Kingston.
Pick-Up Center Phone: 876-221-0035

15 Gustazos available. Valid while they last.
Your money is safe with Gustazos. Upon pick-up, if you are not satisfied with what you've received, please reach out to (service@gustazos.com) to discuss any inconvenience you are experiencing or speak with the representative on location.
Please note that the pictures shown are for illustration purpose only and actual product packaging may vary due to different manufacturers and distributors.
Gustazos.com's full Terms of Use and Privacy Policy apply to your purchase of this Gustazo™.
You can call Gustazos' Customer Support at 876-832-3344, Monday through Friday from 9:00 a.m. to 5:00 p.m.
G-Products JAM
Jamaica
JM
Redeem Locations
Unit 12 liguanea Post Mall, 115 Hope Road, Kingston.
Kingston
JM
Map It!