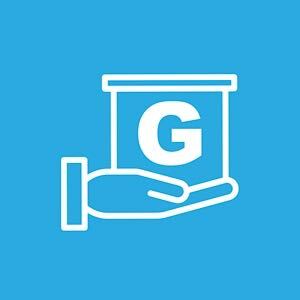 G-Products - Pick-Up & Delivery
Don't Miss Out!
Music you can see, energy you can feel!

Let the new KWS-612m speaker fill your space with music and a prism of colors. Designed to enhance your listening experience, it features LED light effects to match your mood and sense of style. This unique speaker, which is also fitted with a built-in microphone, seamlessly goes from streaming music to taking hands-free phone calls. Equipped with the Advanced Audio Distribution Profile (A2DP), it works with any Bluetooth®-enabled device–such as your smartphone, tablet, iPad or notebook. Non-Bluetooth® audio devices can also be easily connected via an auxiliary analog input for added functionality. Now you can enjoy wireless freedom and see your entertainment glow with this brilliant wireless speaker!

Portable speaker with wireless technology, a built-in microphone and LED lighting for cool visual effects Its IPX4 rating makes it the perfect choice for all adventures, since it withstands splashes of water and rain Plays audio files directly from a micro SD™ (TransFlash) memory card or a USB device. An auxiliary input allows connection to any device equipped with a 3.5mm audio jack
This Gustazo is available for pick-up or delivery, please choose the desired option when buying.
FREE delivery included to Kingston 5, Kingston 6, Kingston 7, Kingston 8 and Kingston 10.
Please allow 1 - 2 Business Days for Delivery within Kingston.
Island-wide delivery available, Please Call 876-462-9544 to make arrangements. Please note these prices may vary depending on your Parish.
Please enter your shipping information carefully. 
Unlimited Gustazos per account.
Your Gustazo redemption code is required upon pick-up along with your valid ID for verification purposes.
Includes taxes.
No refunds, no exchanges or cash-back.
Redemption Schedule:

Monday through Friday from 10:00 a.m. to 5:00 p.m.(The Redemption Center is closed from 1:00 p.m to 2:00 p.m daily, please call beforehand)
Pick-Up Location: Unit 12 Liguanea Post Mall, 115 Hope Road, Kingston.

1 Gustazo available. Valid while they last.
The order will be delivered directly to your address, at your doorstep. The carrier will ring the doorbell at the time of delivery to let you know that your order arrived.
Your money is safe with Gustazos. Upon pick-up or delivery, if you are not satisfied with what you've received, please reach out to (service@gustazos.com) to discuss any inconvenience you are experiencing or speak with the representative on location.
Please note that the pictures shown are for illustration purpose only and actual product packaging may vary due to different manufacturers and distributors.
Gustazos.com's full Terms of Use and Privacy Policy apply to your purchase of this Gustazo™.
You can call Gustazos' Customer Support at 876-832-3344, Monday through Friday from 9:00 a.m. to 5:00 p.m.
G-Products JAM
Jamaica
JM
Redeem Locations
Unit 12 liguanea Post Mall, 115 Hope Road, Kingston.
Kingston
JM
Map It!