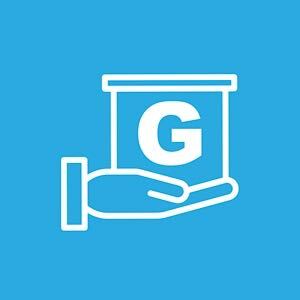 G-Products - Pick-Up
Don't Miss Out!
Klip Xtreme KWS-015 - Speaker - Wireless: Unlike conventional speakers that project sound in a single direction, the KWS-015 set immerses you in a full 360 degrees of superb audio. Featuring two powerful 12-watt speakers with 4 drivers each, this pair creates a true surround-sound experience for all your music, movies and games.

The dual pairing technology, known as True Wireless Stereo, will connect one speaker to the other, allowing the streaming of audio through both units simultaneously. Its rubberized finish gives the speaker a trendy look, which is complemented by bright back-lit controls that are soft to the touch. With so many features, you can expect a higher level of acoustics and design with this unique set of TWS twin speakers from Klip Xtreme Set of two speakers with TWS capability, designed to connect and stream audio through both units simultaneously 24 watts of total output power dispersed 360 degrees, to evenly fill an entire room with incredible sound.

The advanced Bluetooth 4.2 version improves wireless performance and enhances energy efficiency. Built-in microphone for hands free conversations. Each speaker is equipped with a 2400mAh battery for an average of 12 hours of continuous operation. An auxiliary input allows connection to any device equipped with a 3.5mm audio jack (for wired playback) Soft rubberized finish, along with cloth-covered speaker grills, provides protection with a very trendy look.
This Gustazo is for pick-up only.
Please allow 3-4 days for pick up of this item.
Includes Taxes.
Non-refundable upon purchase.
1 Gustazo per account.
Your redemption barcode or number is required upon delivery along with your National ID.
Redemption Schedule:

Monday through Friday from 10:00 a.m. to 4:30 p.m.
The Redemption Center is closed from 1:00 p.m to 2:00 p.m daily, please call beforehand.

NEW Pick-Up Location:

Unit 12, Liguanea Post Mall, 115 Hope Road, Kingston. Co-Work Space JA (First floor above the gym)
Pick-Up Center Phone: 876-221-0035

3 Gustazos available. Valid while they last
Your money is safe with Gustazos. Upon pick-up if you are not satisfied with what you have received, please reach out to service@gustazos.com to discuss any inconvenience you are experiencing.
Please note that the pictures shown are for illustration purpose only and actual product packaging may vary due to different manufacturers and distributors.
Gustazos.com's full Terms of Use and Privacy Policy apply to your purchase of this Gustazo™.
You can call Gustazos' Customer Support at (876) 832-3344, Monday through Friday from 9:00 a.m. to 5:00 p.m.
G-Products JAM
Jamaica
JM
Redeem Locations
Unit 12, Liguanea Post Mall, 115 Hope Road, Kingston. Co-Work Space JA (First floor above the gym)
Kingston
JM
Map It!