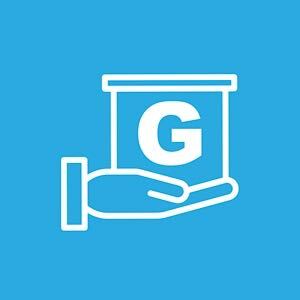 G-Products - Pick-Up
Hair Care Bundle Deal!
Shea Moisture Black Soap Dandruff Shampoo & Conditioner

CLEANSES: Organic And Sulphate Free Ingredients Such As African Black Soap Cleanse The Scalp.
SOOTHES: A Mix Of Aloe And Tee Tree Oil Ensure The Scalp Is Soothed From Any Dryness Or Itchiness. MOISTURIZES: Certified Organic Ingredients Like Willow Bark Extract Keep The Scalp Moisturized And Dandruff Free.
BALANCES: A Combination Of Ingredients Rich In Essential Oils And Vitamins Keep The Scalp Balanced. ANTI-BACTERIAL: Certified Organic Ingredients Combine To Form a Homeopathic Remedy That Kills Bacteria And Germ Build Up On The Scalp.
This Gustazo is available for pick-up only.
All Gustazos must be redeemed 14 days after purchase. Otherwise, items will be refunded in Gustazos credits back to your account.
Includes taxes.
Non-refundable upon purchase.
Your redemption barcode or number is required upon pick-up along with your National ID.
Redemption Schedule:

Monday through Friday from 10:00 a.m. to 4:30 p.m.
Please note the representative will be on Lunch Break between 1:00 p.m. to 2:00 p.m

NEW Pick-Up Location:

Unit 12, Liguanea Post Mall, 115 Hope Road, Kingston. Co-Work Space JA (First floor above the gym)

Your money is safe with Gustazos. Upon pick-up, if you are not satisfied with what you have received please reach out to ( service@gustazos.com) to discuss any inconvenience you are experiencing.
Please note that the pictures shown are for illustration purposes only and actual product packaging may vary due to different manufacturers and distributors.
6 Gustazos available. Valid while they last.
Gustazos.com's full Terms of Use and Privacy Policy apply to your purchase of this Gustazo. You can call Gustazos Customer Support at (876) 832-3344 Monday through Friday from 9:00 a.m. to 5:00 p.m.
G-Products JAM
Jamaica
JM
Redeem Locations
Unit 12 Liguanea Post Mall, 115 Hope Road
Kingston
JM
Map It!