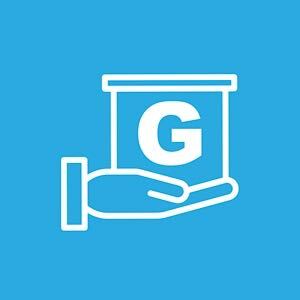 G-Products - Pick-Up
G-Products Hair Care Deal!
Coconut Hibiscus Curl Enhancing Smoothie for Defining Curls Hydration and Shine

SheaMoisture's Coconut & Hibiscus Curl Enhancing Smoothie is enriched with natural ingredients to give you soft, silky and defined curls!
Enriched with certified organic Shea Butter, this conditioning enhancing smoothie blends the tropical richness of Coconut Juice and Oil with other choice oils for a truly unique hydrating experience. In fact, this SheaMoisture curly hair formula is so rich, all you need is a little dab to instantly smooth those unruly split ends. It also works wonders for taming stray flyaway hair strands that are common when hair is too dry, damaged and over-processed. Make it a go-to daily moisturizing treatment for favorite styles or for a hair transition from permed to natural. It smells divine and makes your hair gloriously shiny, with noticeable bouncy curls! SheaMoisture's Coconut & Hibiscus Curl Enhancing Smoothie is an all-natural leave on styling cream specially formulated for wavy, curly hair. Coconut oil used in this moisturizing formula hydrates and protects hair against breakage while replenishing lost oils. Neem Oil imparts brilliant shine and adds volume and definition to dull, lifeless curls and coils. This enhancing smoothie bottles in the benefits of Silk Protein, an important ingredient that softens unruly locks, making them irresistibly smooth and easy to manage.

Shea Moisture Strengthen and Restore Leave-In Conditioner 
This reparative leave-in conditioner softens and detangles hair while controlling frizz. Perfect for those who regularly color, straighten, perm or heat style their hair, as well as kinky, curly or wavy natural styles. Formulated with Jamaican Black Castor Oil and certified organic Shea Butter Dto nourish, moisturize and support elasticity so hair resists breakage when detangling. Conditioners provide a protective layer that improves the appearance of split ends. Peppermint stimulates the scalp for an invigorating experience.

Apply to clean, towel dried hair. Work a generous amount of product into hair from root to ends. Gently comb through for even distribution. Do not rinse. Apply additional product as needed depending on hair length and condition.

Shea Moisture Curling Coconut and Hibiscus Curling Gel Souffle
Create healthy, bouncy, shiny waves with SheaMoisture's Coconut & Hibiscus Curling Gel Soufflé. Infused with Coconut Oil, this nourishing curl gel is formulated to help you achieve more style control for those who enjoy wearing curly styles. When combined with other nourishing oils such ingredients such as Baobab Extract, your hair receives plenty of hydration, which leads to healthier, more bouncy curls with natural shine. Another reason to love this SheaMoisture Coconut & Hibiscus Curling Gel Soufflé because it is blended with certified organic Shea Butter, another naturally rich ingredient that delivers instant hydration to dry, over-processed curls. This curling gel for hair is enriched with Flax Seed Oil, which helps to strengthen your hair, whether it has natural loose curls or tighter kinky curls. Our gel for natural hair also imparts a glorious shine to your curls. Agave Nectar present in this delicious formulation provides a soft hold which adds definition to your waves and curls, leaving them soft and smooth. SheaMoisture's Coconut & Hibiscus Curling Gel Soufflé is just the friend wavy, curly hair needs to transform into beautiful, radiant curls!

Apply sparingly on wet or dry hair. Comb through with a wide tooth comb or fingers to shape curls. For tight colis, kinky or wiry hair, or for twist out styles apply to wet hair for maximum control and sealing properties. Allow time to dry. When using a blow dryer choose a cool setting. Apply to dry hair to reduce flyaways and frizz
This Gustazo is available for pick-up only.
Your redemption barcode or number is required upon pick-up along with your National ID for verification purposes.
All Gustazos must be redeemed 7 days after purchase. Otherwise, items will be refunded in Gustazos credits back to your account.
Includes taxes.
Non-refundable.
Redemption Schedule:

Monday through Friday from 10:00 a.m. to 4:30 p.m. 
Please note the representative will be on Lunch Break between 1:00 p.m. to 2:00 p.m.

NEW Pick-Up Location:

Unit 12, Liguanea Post Mall, 115 Hope Road, Kingston. Co-Work Space JA (First floor above the gym)
Pick-Up Center Phone: 876-221-0035

Your money is safe with Gustazos. Upon pick-up, if you are not satisfied with what you have received please reach out to ( service@gustazos.com) to discuss any inconvenience you are experiencing.
Please note that the pictures shown are for illustration purposes only and actual product packaging may vary due to different manufacturers and distributors.
10 Gustazos available for Curl Enhancing Smoothie. Valid while they last.
9 Gustazos available for Curling Gel Souffle. Valid while they last. 
11 Gustazos available for Leave-In Conditioner. Valid while they last.
Gustazos.com's full Terms of Use and Privacy Policy apply to your purchase of this Gustazo. You can call Gustazos Customer Support at (876) 832-3344 Monday through Friday from 9:00 a.m. to 5:00 p.m.
G-Products JAM
Jamaica
JM
Redeem Locations
Unit 12 Liguanea Post Mall, 115 Hope Road
Kingston
JM
Map It!