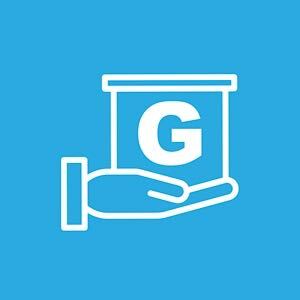 G-Products - Pick-Up
Don't Miss Out!
Fast and ultra-small, Expansion SSD slips in your bag practically unnoticed, delivering sleek and easy external solid state backup for your laptop - just drag, drop, and you're done. 

"Go big or go home" doesn't apply when toting around your files. After all, you've got places to go. This drive is smaller than your average external SSD so that you can fit it anywhere and high-capacity enough for a library of photos, videos, and more. A portable SSD for photos and videos Busy days demand reliable durability. Not only is Expansion SSD ready, it's boosted by solid state performance reaching up to 400 MB/s for seamless video streaming from your drive to your laptop and quick photo transfers.

Hard Drive Capacity: 1 TB
External Drive Type: Portable
Form Factor: 2.5"
Hard Drive Type: External hard drive
Interface: USB 3.0
Miscellaneous Color Category: Black
Service & Support Type: 3-year warranty
Storage Type: Solid state drive
This Gustazo is available for pick-up only.
Please allow 3-4 business days for pick up of this item.
Includes taxes.
Non-refundable upon purchase.
Your Gustazo redemption code is required upon pick-up along with your valid National ID for verification purposes.
Redemption Schedule:

Monday through Friday from 10:00 a.m. to 4:30 p.m.
Please note the representative will be on lunch break between 1:00 p.m. to 2:00 p.m.

NEW Pick-Up Location:

Unit 12, Liguanea Post Mall, 115 Hope Road, Kingston. Co-Work Space JA (First floor above the gym)
Pick-Up Center Phone: 876-221-0035

1 Gustazo available. Valid while they last.
Your money is safe with Gustazos. Upon pick-up if you are not satisfied with what you've received please reach out to service@gustazos.com to discuss any inconvenience you are experiencing.
Please note that the pictures shown are for illustration purpose only and actual product packaging may vary due to different manufacturers and distributors.
Gustazos.com's full Terms of Use and Privacy Policy apply to your purchase of this Gustazo™.
You can call Gustazos' Customer Support at (876) 832-3344, Monday through Friday from 9:00 a.m. to 5:00 p.m.
G-Products JAM
Jamaica
JM
Redeem Locations
Unit 12 liguanea Post Mall, 115 Hope Road, Kingston.
Kingston
JM
Map It!