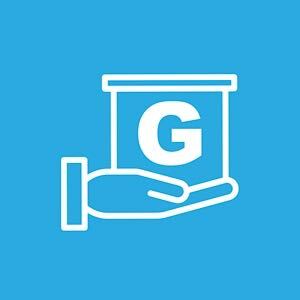 G-Products - Pick-Up
Don't Miss Out!
The Seagate expansion portable drive is compact and perfect for taking with you on the go. Add more storage space to your computer instantly and take large files with you when you travel. Setup is straightforward, simply connect a single USB cable and you are ready to go.

The drive is powered by a USB cable, so there is no need for an external power supply. Plus, it is automatically recognised by your Windows operating system, so there is no software to install and nothing to configure. Saving files is easy - simply drag and drop. T

ake advantage of the fast data transfer speeds by connecting to a USB 3.0 port. USB 3.0 is backwards compatible with USB 2.0 for additional system compatibility.
System requirements:
Windows 10, Windows 8, Windows 7 operating system
USB 3.0 port (required for USB 3.0 transfer speeds, or backward compatible with USB 2.0 ports at USB 2.0 transfer speeds)
Box Contains:
1 x Seagate expansion portable external hard drive
1 x 46 cm (18 inch) USB cable
1 x Quick start guide
This Gustazo is available for pick-up only.
Please collect your item within 24 hours of purchase.
Includes taxes.
Non-refundable upon purchase.
Your redemption barcode or number is required upon pick-up along with your National ID.
Redemption Schedule:

Monday through Friday from 10:00 a.m. to 4:30 p.m.
Please note the representative will be on Lunch Break between 1:00 p.m. to 2:00 p.m.

NEW Pick-Up Location:

Unit 12, Liguanea Post Mall, 115 Hope Road, Kingston. Co-Work Space JA (First floor above the gym)
Pick-Up Centre Phone: 876-221-0035

Your money is safe with Gustazos. Upon pick-up, if you are not satisfied with what you have receieved, please reach out to service@gustazos.com to discuss any inconvenience you are experiencing.
4 Gustazos available. Valid while they last.
Please note that the pictures shown are for illustration purpose only and actual product packaging may vary due to different manufacturers and distributors.
Gustazos.com's full Terms of Use and Privacy Policy apply to your purchase of this Gustazo™.You can call Gustazos' Customer Support at (876) 832-3344, Monday through Friday from 9:00 a.m. to 5:00 p.m.
G-Products JAM
Jamaica
JM
Redeem Locations
Unit 12 liguanea Post Mall, 115 Hope Road, Kingston.
Kingston
JM
Map It!