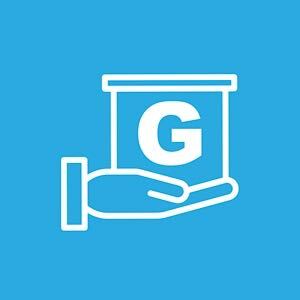 G-Products - Pick-Up
G-Products Tech Deal!
Wherever you work, you're ready for the day with the Samsung Galaxy Tab A7 Lite tablet. Its high-resolution 8.7" screen displays all information where it needs to be. Wi-Fi keeps your whole team connected. And though it's light and easy to hold, the Galaxy Tab A7 Lite's upgraded metal frame is no lightweight in terms of durability.

Comes with fast speed and plenty of storage for multiple users.

Sturdy frame for lasting protecting

Galaxy Tab A7 Lite features an upgraded metal frame that helps protect against everyday bumps and bangs.

Hear every detail

Dual speakers with Dolby Atmos deliver balanced, high-quality stereo sound when in landscape mode.

More power to you

The Galaxy Tab A7 Lite features an enhanced battery that will power you through the day and into the evening on a single charge. The fast-charging USB-C port gets you back up and working quickly.

Product Specifications
7mm thick and weighing only 476g
Diagonal Size-8.7 in
Native Resolution-1340 x 800
Installed Size-32 GB
Color-Silver
Family-Android
This Gustazo is available for pick-up only. 
You may pick up this product 2-3 days.
Includes taxes.
Non-refundable upon purchase.
1 Gustazos per account.
Your Gustazo redemption code is required upon pick-up along with your valid ID for verification purposes.
Redemption Schedule:

Wednesday through Friday from 10:00 a.m. to 4:30 p.m.
Please note the representative will be on lunch break between 1:00 p.m. to 2:00 p.m.

NEW Pick-Up Location:

Unit 12, Liguanea Post Mall, 115 Hope Road, Kingston. Co-Work Space JA (First floor above the gym) .
Pick-Up Center Phone: 876-221-0035

5 Gustazos available. Valid while they last.
Your money is safe with Gustazos. Upon pick-up if you are not satisfied please reach out to service@gustazos.com to discuss any inconvenience you are experiencing.
Please note that the pictures shown are for illustration purpose only and actual product packaging may vary due to different manufacturers and distributors.
Gustazos.com's full Terms of Use and Privacy Policy apply to your purchase of this Gustazo™.
You can call Gustazos' Customer Support at (876) 832-3344, Monday through Friday from 9:00 a.m. to 5:00 p.m.
G-Products JAM
Jamaica
JM
Redeem Locations
Unit 12 Liguanea Post Mall, 115 Hope Road
Kingston
JM
Map It!
Delivery
Kingston
JM
Map It!