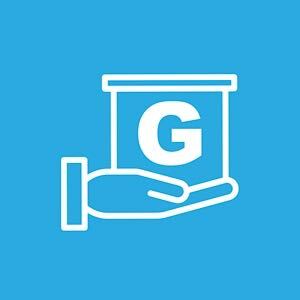 G-Products - Pick-Up
Don't Miss Out!
High end exercise bands. The 12 x 2 heavy duty loop resistance bands come in 5 varying resistance levels. This makes them perfect whether you are just starting to workout or a seasoned workout warrior. The extra light and light bands are great for beginners, while the medium, heavy and extra heavy exercise bands are targeted for more intermediate and advanced strength training.
Great with any workout. This resistance band set can be integrated seamlessly with various popular workout program. Or use them for general exercise, stretching, strength training, power weight programs. The included carry bag makes it easy to take your bands with you and do any workout away from home or your home gym.
This Gustazo is available for pick-up only.
Promotional value expires on September 30, 2021.
All Gustazos must be redeemed 14 day after purchase. Otherwise, items will be refunded in Gustazos credits back to your account.
Includes taxes.
Non-refundable upon purchase.
Your redemption barcode or number is required upon pick-up along with your National ID.
Redemption Schedule:

Monday through Friday from 10:00 a.m. to 4:30 p.m.
The Redemption Center is closed from 1:00 p.m to 2:00 p.m daily, please call beforehand.

NEW Pick-Up Location:

Unit 12, Liguanea Post Mall, 115 Hope Road, Kingston. Co-Work Space JA (First floor above the gym)

Pick-Up Center Phone: 876-221-0035
Your money is safe with Gustazos. Upon pick-up, if you are not satisfied with what you have received please reach out to (service@gustazos.com) to discuss any inconvenience you are experiencing.
Please note that the pictures shown are for illustration purposes only and actual product packaging may vary due to different manufacturers and distributors.
28 Gustazos available. Valid while they last.
Gustazos.com's full Terms of Use and Privacy Policy apply to your purchase of this Gustazo. You can call Gustazos Customer Support at (876) 832-3344 Monday through Friday from 9:00 a.m. to 5:00 p.m.
G-Products JAM
Jamaica
JM
Redeem Locations
Unit 12 Liguanea Post Mall, 115 Hope Road
Kingston
JM
Map It!