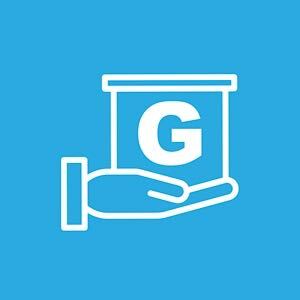 G-Products - Pick-Up
G-Products Smart Home Deal!
SmartWi-Fi home security Starter kit

MPN: AHBWPMO4U1
Siren with night light can support over 106 sensors
Plugs directly into a wall outlet
Motion and contact sensors let you discreetly keep track of all the activity in your home or office
Around-the-clock protection - get instant alerts when doors or windows are opened, or motion is detected
Quick and easy to setup - wireless sensors can be mounted in any location with the double-sided adhesive tape
Motion detection of up to 26 feet
Control each device independently
Portable/removable and easily expandable to fit houses or offices of any size
A do-it-yourself security solution for the smart home
Nexxt Solutions introduces its new Smart Home Automation Series. Designed to suit your mobile lifestyle while building a safe environment inside and out of your home, the brand seamlessly unifies into one user-friendly application a comprehensive line of fully integrated devices. From smart plugs, power strips, bulbs and cameras to security kits, you can now take control and run your home devices, on your own schedule even when you are not home.

SmartWi-Fi home security Starter kit

MPN: AHBWPMO4U1
Wireless Technology: 802.11n
Material: Plastic
App: Yes
Warranty: 2 years
This Gustazo is for pick-up only.
Please allow 2 to 3 working days for processing.
All Gustazos must be redeemed no later than 10 days after purchase. Otherwise, items will be refunded in Gustazos credits back to your account.
Includes taxes.
Non-refundable upon purchase.
1 Gustazo per account.
Your Gustazos Barcode or Number is required upon pick-up along with National ID for verification purposes.
Redemption Schedule:

Monday through Friday from 9:30 a.m. to 5:00 p.m. 

NEW Pick-Up Location:

Unit 12, Liguanea Post Mall, 115 Hope Road, Kingston. Co-Work Space JA (First floor above the gym) Please note the representative will be on lunch break between 2:00 p.m. to 3:00 p.m.

Your money is safe with Gustazos. Upon pick-up if you are not satisfied with your order please reach out to service@gustazos.com to discuss any inconvenience you are experiencing.
8 Gustazos available. Valid while they last.
Please note that the pictures shown are for illustration purpose only and actual product packaging may vary due to different manufacturers and distributors.
Gustazos.com's full Terms of Use and Privacy Policy apply to your purchase of this Gustazo™.
You can call Gustazos' Customer Support at (876) 832-3344, Monday through Friday from 9:00 a.m. to 5:00 p.m.
G-Products JAM
Jamaica
JM
Redeem Locations
Unit 12 Liguanea Post Mall, 115 Hope Road
Kingston
JM
Map It!