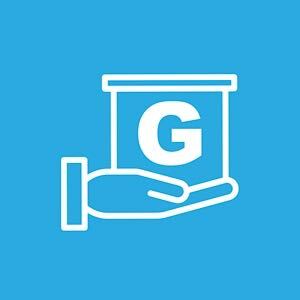 G-Products - Pick-Up
Home Office Deal!
ViewSonic VA1903H is a 19" (18.5" visible) widescreen monitor that delivers value and performance for both home offices and small businesses. The VA1903h, equipped with 5ms fast response time and rich color performance, is excellent for a variety of applications ranging from office document viewing to web browsing. ViewSonic's unique ViewMode feature offers intuitive presets for optimized display performance across applications. In addition, flicker-free technology and a blue light filter help eliminate eye strain when exposed to long periods in front of the screen for increased productivity. The energy-saving Eco mode reduces ownership costs, making the VA1903h an excellent choice for government and education.
This Gustazo is available for pick-up only.
Please allow 3-4 business days for pick up of this item.
Includes taxes.
Non-refundable upon purchase.
2 Gustazos per account.
Your Gustazo redemption code is required upon pick-up along with your valid National ID for verification purposes.
Redemption Schedule:

Monday through Friday from 10:00 a.m. to 4:30 p.m.
Please note the representative will be on lunch break between 1:00 p.m. to 2:00 p.m.

NEW Pick-Up Location:

Unit 12, Liguanea Post Mall, 115 Hope Road, Kingston. Co-Work Space JA (First floor above the gym)
Pick-Up Center Phone: 876-221-0035

10 Gustazos available. Valid while they last.
Your money is safe with Gustazos. Upon pick-up if you are not satisfied with what you've received please reach out to service@gustazos.com to discuss any inconvenience you are experiencing.
Please note that the pictures shown are for illustration purpose only and actual product packaging may vary due to different manufacturers and distributors.
Gustazos.com's full Terms of Use and Privacy Policy apply to your purchase of this Gustazo™.
You can call Gustazos' Customer Support at (876) 832-3344, Monday through Friday from 9:00 a.m. to 5:00 p.m.
G-Products JAM
Jamaica
JM
Redeem Locations
Unit 12 liguanea Post Mall, 115 Hope Road, Kingston.
Kingston
JM
Map It!