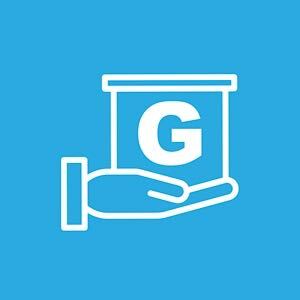 Trend Lokker
G-Products - Pick-Up
Product Details:
More Space for Breathing - It holds up the mask fabric around the mouth to create more breathing space when a mask is put on face.
Much Cleaner for Mask Wearing - The bracket reduces the friction frequency between mask and face to protect the lining from getting stained.
Ideal Saver for Makeup - It helps the mask not to stick on your lipstick, protecting your perfect makeup from being messed up.
Safe & Reusable - Food grade silicone and plastic material are safe, washable and reusable. The 3D mask bracket can be washed with soap and water or sterilized with boiling water or in dishwasher.
Ideal for Exercise - the mask frame allows for easier breathing and less fogging of glasses.
The promotional value expires August 20, 2021.
All Gustazos must be redeemed 14 days (2 weeks) after purchase. Otherwise, items will be refunded in Gustazos credits back to your account. 
Items have been fully charged and tested by merchants prior to redemption.
This Gustazo is for pick-up only.
Includes taxes.
Non-refundable upon purchase.
3 Gustazos per account.
Your redemption barcode or number is required upon delivery along with your National ID.
Redemption Schedule:

Monday through Friday from 9:30 a.m. to 5:00 p.m. 
Please note the representative will be on Lunch Break between 2:00 p.m. to 3:00 p.m.

NEW Pick-Up Location:

Unit 12, Liguanea Post Mall, 115 Hope Road, Kingston. Co-Work Space JA (First floor above the gym)

Your money is safe with Gustazos. Upon pick-up, if you are not satisfied with what we delivered please reach out to (service@gustazos.com) to discuss any inconvenience you are experiencing.
Please note that the pictures shown are for illustration purposes only and actual product packaging may vary due to different manufacturers and distributors.
30 Gustazos each available for Silicone Mask Inserts. 33 Gustazos each available for Plastic Mask Inserts. Valid while they last.
Gustazos.com's full Terms of Use and Privacy Policy apply to your purchase of this Gustazo™.
You can call Gustazos Customer Support at (876) 832-3344 Monday through Friday from 9:00 a.m. to 5:00 p.m.
G-Products JAM
Jamaica
JM
Redeem Locations
Unit 12, Liguanea Post Mall, 115 Hope Road, Kingston. Co-Work Space JA
Kingston
JM
Map It!