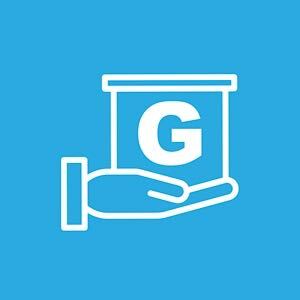 G-Products - Pick Up
Electronics Deal!
On-The-Go Performance You Can Count On
Fast, simple, and secure, the IdeaPad 3 Chromebook (11") is powered by Intel® processors and eMMC flash storage for rapid, smooth system response. It weighs only 1.12kg and is smaller than a sheet of A4 paper. So, you can bring this Chromebook everywhere you go.

Look at the Bigger Picture
When it comes to entertainment, the IdeaPad 3 Chromebook (11") is no slouch. Thanks to narrow bezels on three sides of the 11" HD display, you can enjoy all your favorite movies and videos with high clarity. And with stereo speakers, everything sounds crystal clear.

Get all Hooked Up
As well as a USB-A (Gen 1) port, the IdeaPad 3 Chromebook (11") has two USB-C 3.1 (Gen 1) ports that enable you to transfer data, stream multimedia, and charge devices—all at once. It also has an audio jack for your headphones and mic.

Keeps You in the Loop
Thanks to 802.11ac Wi-Fi and Bluetooth® 4.2, the IdeaPad 3 Chromebook (11") gives you strong, stable connectivity as you go about your day, plus fast data transfers.

Enjoy the Freedom
With the IdeaPad 3 Chromebook (11") no setup is needed— just log in with your Google account and off you go. And with up to 10 hours of battery life*, you can leave the power adapter at home.

Collaborate Faster with G Suite
Use Google's productivity suite of powerful collaboration tools, like Google Docs and Google Sheets, to accomplish your daily work— creating, editing, and working with colleagues in real time. You can work anywhere, anytime, and even offline; plus, changes are saved automatically so your work is never lost.
This Gustazo is available for pick-up only.
Please allow 3-4 days for processing.
Includes taxes.
Non-refundable upon purchase.
1 Gustazo per account.
Your Gustazo redemption code is required upon pick up or delivery along with National ID for verification purposes. 
Redemption Schedule:

Monday through Friday from 10:00 a.m. to 4:30 p.m.
Please note the representative will be on lunch break between 1:00 p.m. to 2:00 p.m. 

NEW Pick-Up Location:

Unit 12, Liguanea Post Mall, 115 Hope Road, Kingston. Co-Work Space JA (First floor above the gym)
Pick-Up Center Phone: 876-221-0035

15 Gustazos available. Valid while they last.
Your money is safe with Gustazos. Upon pick-up if you are not satisfied with what you have received, please reach out to (service@gustazos.com) to discuss any inconvenience you are experiencing.
Please note that the pictures shown are for illustration purpose only and actual product packaging may vary due to different manufacturers and distributors.
Gustazos.com's full Terms of Use and Privacy Policy apply to your purchase of this Gustazo™.
You can call Gustazo's Customer Support at (876) 832-3344, Monday through Friday from 9:00 a.m. to 5:00 p.m.
G-Products JAM
Jamaica
JM
Redeem Locations
Unit 12, Liguanea Post Mall, 115 Hope Road
Kingston
JM
Map It!