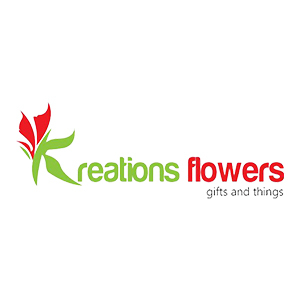 Kreations Flowers - Kingston
Treat that Special Someone!
Share this Bamboo Plant or Daisies Vase with your special someone! Check in on your loved ones with this Gustazo. It's the perfect traditional gift to send any time of year to someone you care about. 
You can use their curbside pick up or delivery option for a more convenient service.
Bring some positivity into your loved ones life with this Gustazo!
The promotional value expires August 15, 2021.
Up to 2 Gustazos per account.
Phone: (876) 906-6271 and (876) 437-5598. Whatsapp: (876) 437-5598
Delivery costs: 

J$500/$700/$1,000 in Kingston area.
J$2,000 for Out of Town delivery.

Please contact the location beforehand to arrange pick-up or ascertain additional costs for delivery.
Share the experience! You can give several.
Please bring the printed Gustazo to redeem or show on your device.
Includes tax.
No cash-back.
Cannot be combined with other offers.
Redemption Schedule:

Monday through Friday from 9:00 a.m. to 1:00 p.m.

50 Gustazos available for Bamboo Plant. 50 Gustazos available for Daisies. Valid while they last.
Gustazos.com's full Terms of Use and Privacy Policy apply to your purchase of this Gustazo.
You can call Gustazos' Customer Support at (876) 832-3344, Monday through Friday from 9:00 a.m. to 5:00 p.m.
Kreations Flowers, Gifts & Things
Phone: 876-906-6271 / 876-437-5598
Kingston
JM
Redeem Locations
Shop No. 1, Upstairs Paralegal Training Institute Building 47c Old Hope Road, Kingston 5
Kingston
JM
Map It!