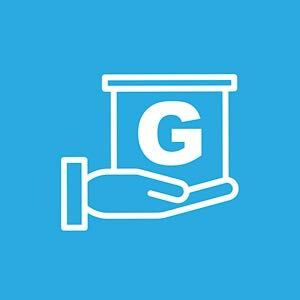 Klip Extreme "JetWave Speaker"
Best online price guaranteed! If you find it less expensive online, we'll give you US$20 in credits with your purchase.
Klip Extreme KWS-710
and its built-in magnetic shielding amplifier deliver deep vibrations and full audio spectrum, whether wired or wireless and best of all, without the extra unnecessary space. Equipped with the latest wireless technology, the speaker streams music seamlessly from compatible devices up to 33 feet 
Product details:
2.1 Channel sound speaker
Model: KWS-710
Unit: 1
1600 Watts max
High-gloss front panel with backlit controls
6.5" Subwoofer + 2 speakers 3"
Versatile auxiliary options, USB and SDTM speakers
Flexible design
Connectivity: USB, SDTM, Bluetooth®, and tiner
Memory, USB and SDTM slot
Wireless range 33ft
LED with 6 colors
Dimensions: (W)21.6x (H)8.4x(D)12.1in / 
Weight 13.2 lb 
Cable 5.2 ft

This product may contain more information than is presented here. We recommend that, in addition to reading this information, you read all the product instructions, warnings and directions before using it. This content is for reference purposes only and is not intended in any way to replace the manufacturer's instructions and product directions.
​​​​​​
This Gustazo is available only for delivery at your courier in Miami, FL. Upon purchasing this Gustazo, you must provide the courier address, the courier id or box number and their contact information in Miami, FL.
Promotional value expires on June 30, 2021.
The order will be delivered within 48 to 72 hours once the purchase is confirmed.
No refunds, no exchanges or cash-back.
Cannot be combined with other offers or discounts.
Warranty:

Support: 1 year warranty with the manufacturer

4 Gustazos available. Valid while they last.
Your money is safe with Gustazos. Upon delivery if you are not satisfied with what we delivered please reach out to (service@gustazos.com) to discuss any inconvenience you are experiencing.
Please note that the pictures shown are for illustration purpose only and actual product packaging may vary due to different manufacturers and distributors.
Actual product packaging and accessories may contain more and/or different information than what is presented here. We recommend that you do not rely solely on the information presented and that you always read instructions, warnings, and directions before using this product. The content here is for reference purposes and is not intended to substitute for the instructions or directions of the product provided by the manufacturer.
Please enter your shipping information carefully. Shipping costs are included in the price of vouchers sold on Gustazos®.
Gustazos.com's full Terms of Use and Privacy Policy apply to your purchase of this Gustazo™.
You can call Gustazo' Customer Support at (876) 832-3344, Monday through Friday from 9:00 a.m. to 5:00 p.m.