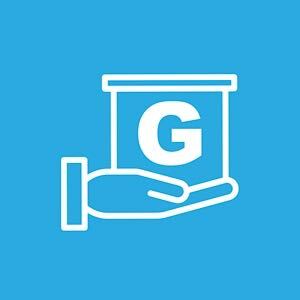 G-Products - Pick-Up
Your Next TV!
Product Specifications
Brand: Haier
Resolution: 1920x1080
Size: 43"
Smart TV
Colour: Black
Product Features
Google Play Store
With Google Play Store, Enjoy streaming Live TV and latest Apps like Netflix, Amazon Prime Video from showtime to YouTube to tons of games.
Google Chromecast Built-in
With Android TV you can quickly cast photos,videos, music and other content you love from your mobile device right to your TV.
Mobile Remote App
The Android TV remote app is now available both in iOS & Android. Use D-pad or touchpad gestures to control your Android TV, Search using voice commands, Enter text with keyboard.
Dolby Digital Decoder Dolby
Digital Decoder gives you high quality surround sound. Now experience Theatre like sound effect at Home.
Android 9.0
Haier Smart TV comes loaded with Google Certified Android 9.0. Now enjoy all the latest smart features and apps with Smart TV. Bluetooth 5.0 With Bluetooth, connect your LED TV to various devices such as Bluetooth Speakers, headphones, game consoles etc. Wirelessly stream sound directly from TV to Bluetooth compatible sound system such as home audio, head phone and portable speaker for a great audio experience.
This Gustazo is for pick-up only
Please allow 3-4 days for processing.
Includes Taxes.
Non-refundable upon purchase.
1 Gustazo per account.
Your redemption Barcode or Number is required upon delivery along with National ID.
Redemption Schedule:

Monday through Friday from 10:00 a.m. to 4:30 p.m. 
Please note the representative will be on lunch break between 1:00 p.m. to 2:00 p.m.

NEW Pick-Up Location:

Unit 12, Liguanea Post Mall, 115 Hope Road, Kingston. Co-Work Space JA (First floor above the gym) .
Pick-Up Center Phone: 876-221-0035

Your money is safe with Gustazos. Upon pick-up, if you are not satisfied with what you have received please reach out to service@gustazos.com to discuss any inconvenience you are experiencing.
5 Gustazos available. Valid while they last.
Please note that the pictures shown are for illustration purpose only and actual product packaging may vary due to different manufacturers and distributors.
Gustazo.com's full Terms of Use and Privacy Policy apply to your purchase of this Gustazo™.
You can call Gustazo' Customer Support at (876) 832-3344, Monday through Friday from 9:00 a.m. to 5:00 p.m.
G-Products JAM
Jamaica
JM
Redeem Locations
Unit 12, Liguanea Post Mall, 115 Hope Road
Kingston
JM
Map It!