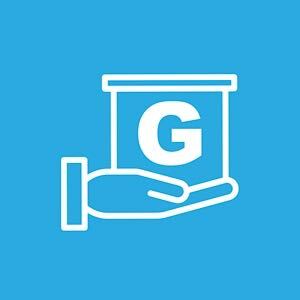 G-Products - Pick-Up
Don't Miss Out!
Product Features

WD quality inside and out
For years, millions of people worldwide have trusted their data to WD hard drives, and its first concern is to reliably store that data. So this drive was built for durability, shock tolerance and long-term reliability.

USB 3.0 and USB 2.0 compatibility
With this single drive you get compatibility with USB 3.0 devices and backward compatibility with USB 2.0 devices as well.

High-capacity in a sleek design
With a huge capacity in a lightweight design, this drive is the ideal companion for users on the go.
This Gustazo is available for pick-up only.
Please collect your item within 24 hours of purchase.
Includes taxes.
Non-refundable upon purchase.
Your redemption barcode or number is required upon pick-up along with your National ID.
Redemption Schedule:

Monday through Friday from 10:00 a.m. to 4:30 p.m.
Please note the representative will be on Lunch Break between 1:00 p.m. to 2:00 p.m.

NEW Pick-Up Location:

Unit 12, Liguanea Post Mall, 115 Hope Road, Kingston. Co-Work Space JA (First floor above the gym)
Pick-Up Centre Phone: 876-221-0035

Your money is safe with Gustazos. Upon pick-up, if you are not satisfied with what you have receieved, please reach out to service@gustazos.com to discuss any inconvenience you are experiencing.
4 Gustazos available. Valid while they last.
Please note that the pictures shown are for illustration purpose only and actual product packaging may vary due to different manufacturers and distributors.
Gustazos.com's full Terms of Use and Privacy Policy apply to your purchase of this Gustazo™.You can call Gustazos' Customer Support at (876) 832-3344, Monday through Friday from 9:00 a.m. to 5:00 p.m.
G-Products JAM
Jamaica
JM
Redeem Locations
Unit 12 liguanea Post Mall, 115 Hope Road, Kingston.
Kingston
JM
Map It!