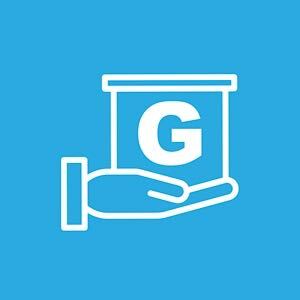 G-Products - Pick-Up
Don't Miss Out!
Product Specifications

Model:KHS-851
Colour: Gold
Product Line: Klip Xtreme
Audio: Output
Available Microphone: Yes
Connectivity Interfaces: 3.5 mm jack
Connectivity Technology: Wired
Headphones Ear-Parts Type: In-ear
Sound Output Mode: Stereo
Recommended Use: Phone , Computer , Tablet , Cellular phone
Type: Earphones

Product Features

The KHS-851 headphones from Klip Xtreme reveals the latest technology in wired audio. The Akoustik FX combines a sleek feather-light design with booming true sound delivered by the 40mm wide range frequency drivers. Featuring a foldable headband and noise insolating cushions, these headphones offer the best in design and performance.

High-performance 40mm drivers
Ultimate comfort with adjustable headband and feather-light design
Rotating earcups that fold flat for easy, convenient storage
Multifunction control button
Noise-isolating cushions
Detachable one-sided cable
 
This Gustazo is available for pick-up only.
All Gustazos must be redeemed 14 days (2 weeks) after purchase. Otherwise, items will be refunded in Gustazos credits back to your account.
Please allow for 2-3 days processing.
Includes taxes.
Non-refundable upon purchase.
1 Gustazo per account.
Your Gustazos redemption code is required upon pick-up along with your valid National ID for verification purposes.
Redemption Schedule:

Monday through Friday from 10:00 a.m. to 4:30 p.m.
Please note the representative will be on lunch break between 1:00 p.m. to 2:00 p.m.

NEW Pick-Up Location:

Unit 12, Liguanea Post Mall, 115 Hope Road, Kingston. Co-Work Space JA (First floor above the gym)
Pick-Up Center Phone: 876-221-0035

Your money is safe with Gustazos. Upon pick-up if you are not satisfied with what you've received please reach out to service@gustazos.com to discuss any inconvenience you are experiencing.
13 Gustazos available. Valid while they last.
Please note that the pictures shown are for illustration purpose only and actual product packaging may vary due to different manufacturers and distributors.
Gustazos.com's full Terms of Use and Privacy Policy apply to your purchase of this Gustazo™.
You can call Gustazos' Customer Support at (876) 832-3344, Monday through Friday from 9:00 a.m. to 5:00 p.m.
G-Products JAM
Jamaica
JM
Redeem Locations
Unit 12 liguanea Post Mall, 115 Hope Road.
Kingston
JM
Map It!