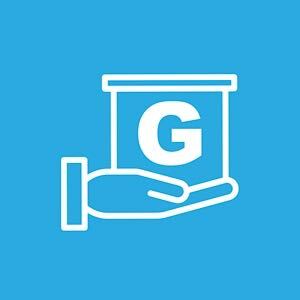 G-Products - Pick-Up
Don't Miss Out!
Xtech Voxdots XTH-700 True Wireless Earphones with In-Ear Mic
True wireless stereo (TWS) earphones
Built-in HD microphone for taking calls
Supports single (mono) and dual earphone use (stereo)
Stream audio wirelessly up to 150ft away from any compatible Bluetooth® device*
15 hours of total playback time and approximately 120 hours in standby mode**
The dual charging dock includes a 330mAh battery with the capacity to store enough energy to last up to 3 cycles
Each earbud is equipped with a 40mAh battery
The charging dock can fully charge earbuds in about 1.5 hours
Includes interchangeable ear tips for a comfortable, custom fit
SpecificationsDevice
Type: True Wireless Stereo earbuds with portable charging case
Form factor: In-ear
Maximum power output (RMS): 6mW total
Frequency response: 20Hz-20kHz
Signal- to-noise ratio: 80dB
DC input: 5V/300mA
Speaker
Driver unit: 10mm
Maximum power output (RMS): 3mW
Frequency: 20Hz20kHz
Impedance: 16
Sensitivity: 96±5dB
Microphone
Signal- to-noise ratio: 60dB
Impedance: 2.2k
Sensitivity: -42dB±3dB
Connectivity
Connection type: Bluetooth® JL 5.0
Wireless RF frequency: 2.4GHz-2.480GHz
Wireless range: 150ft*
Battery
Charging method: Earbud: up to 3 recharge cycles through each magnetic socket Charging case: micro-USB
Type: Lithium
Capacity: Earbud: 40mAh each Charging case: 330mAh
Charging time: Earbuds: 1 hour Charging case: 1.5 hours
Run time: Up to 5 hours at 50% volume on a single charge, with an additional 10 hours of backup time**
Standby time: 120 hours
Additional information
Dimensions: 2.8(W)x 1.5(L)x1.2(H)in
Weight: 1.4oz
Cable length: Charging cable: 3.3ft
Warranty: One year
This Gustazo is available for pick-up only.
All Gustazos must be redeemed no later than 10 days after purchase. Otherwise, items will be refunded in Gustazos credits back to your account.
Includes taxes.
Non-refundable upon purchase.
Unlimited Gustazos per account.
Your Gustazos redemption code is required upon pick-up along with your valid National ID for verification purposes.
Redemption Schedule:

Monday through Friday from 9:30 a.m. to 5:00 p.m.

NEW Pick-Up Location:

Unit 12, Liguanea Post Mall, 115 Hope Road, Kingston. Co-Work Space JA (First floor above the gym) Please note the representative will be on lunch break between 2:00 p.m. to 3:00 p.m.

Your money is safe with Gustazos. Upon pick-up if you are not satisfied with what you've received please reach out to service@gustazos.com to discuss any inconvenience you are experiencing.
15 Gustazos available. Valid while they last.
Please note that the pictures shown are for illustration purpose only and actual product packaging may vary due to different manufacturers and distributors.
Gustazos.com's full Terms of Use and Privacy Policy apply to your purchase of this Gustazo™.
You can call Gustazos' Customer Support at (876) 832-3344, Monday through Friday from 9:00 a.m. to 5:00 p.m.
G-Products JAM
Jamaica
JM
Redeem Locations
Unit 12 liguanea Post Mall, 115 Hope Road.
Kingston
JM
Map It!