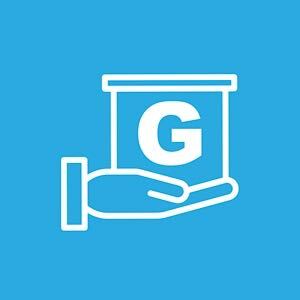 G-Products - Delivery or Pick-Up
Don't Miss Out!
Delightfully aromatic experiences to inspire your senses!
This 300ml oil diffuser uses electronic frequency technology to produce an ultrafine cool mist with natural essential oils. It is the ideal solution to fill any room with fresh, pleasant aromas while purifying the air naturally. Its classy wood grain finish and 7-color changing LED make this diffuser a must-have for any home, office or spa. It is a safer alternative to candles and incense, and it works fantastic as a night light too as it glows in the dark.
This Gustazo is available for pick-up or delivery, please choose the desired option when buying.
Please allow 1 to 2 working days for delivery with Kingston.
FREE delivery included to Kingston 5, Kingston 6, Kingston 7 Kingston 8 and Kingston 10.
Island-wide delivery available, Please Call 876-462-9544 to make arrangements. Please note these prices may vary depending on your Parish.
Please enter your shipping information carefully.
Includes taxes.
Non-refundable upon purchase.
Unlimited Gustazos per account.
Your Gustazo redemption code is required upon pick-up along with your valid National ID for verification purposes.
Redemption Schedule:

Monday through Friday from 10:00 a.m. to 5:00 p.m. (The Redemption Center is closed from 1:00 p.m to 2:00 p.m daily, please call beforehand). 
NEW Pick-Up Location:
Unit 12 Liguanea Post Mall, 115 Hope Road.

Your money is safe with Gustazos. Upon delivery if you are not satisfied with what you've received please reach out to service@gustazos.com to discuss any inconvenience you are experiencing.
1 Gustazo available. Valid while they last.
Manufacterer Warranty available through Gustazos. Valid for 1 Year after purchase.
Please note that the pictures shown are for illustration purpose only and actual product packaging may vary due to different manufacturers and distributors.
Gustazos.com's full Terms of Use and Privacy Policy apply to your purchase of this Gustazo™.
You can call Gustazos' Customer Support at (876) 832-3344, Monday through Friday from 9:00 a.m. to 5:00 p.m.
G-Products JAM
Jamaica
JM
Redeem Locations
Unit 12 liguanea Post Mall, 115 Hope Road.
Kingston
JM
Map It!