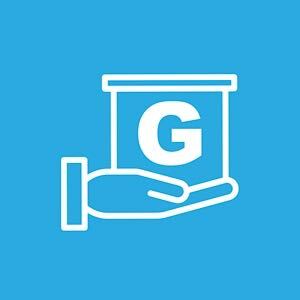 G-Products - Pick-Up
Electronics Deal!
Simple and safe navigation on the road and beyond!

The Klip Xtreme universal car mount makes use of your car's air vents as a perfect place for your mobile phone to ride even when in a case. It is designed to keep your device always accessible for navigation, hands-free calling, listening to music and easy viewing from any angle. The mount's magnetic technology is not only safe, but powerful enough to securely hold your smartphone in place, regardless of road vibrations or impacts. This easy to attach mount can be rotated for comfortable use by either the driver or passenger. What´s more, the phone can be taken on and off its magnetic holder with one hand in a split second, making your driving not only safer, but enjoyable again.
Compatible with smartphones and GPS devices.
Magnetically holds your device securely in place.
Premium finish. Safe for driving, never block the windshield again.

Specifications
Mount type: Round phone mount with vent clip
Mounting area: Air vent
Max weight supported: 7oz
Dimensions: 1.7x1.7x1.3in
Weight: 2.1oz
Color: Black
This Gustazo is available for pick-up only.
Please pick up 24 Hours after purchase. 
Includes taxes.
Non-refundable upon purchase.
1 Gustazo per account.
Your Gustazos redemption code is required upon pick-up along with your valid National ID for verification purposes.
Redemption Schedule:

Wednesday through Friday from 10:00 a.m. to 4:30 p.m.
Please note the representative will be on lunch break between 1:00 p.m. to 2:00 p.m.

NEW Pick-Up Location:

Unit 12, Liguanea Post Mall, 115 Hope Road, Kingston. Co-Work Space JA (First floor above the gym)
Pick-Up Center Phone: 876-221-0035

Your money is safe with Gustazos. Upon pick-up if you are not satisfied with what you've received please reach out to service@gustazos.com to discuss any inconvenience you are experiencing.
5 Gustazos available. Valid while they last.
Please note that the pictures shown are for illustration purpose only and actual product packaging may vary due to different manufacturers and distributors.
Gustazos.com's full Terms of Use and Privacy Policy apply to your purchase of this Gustazo™.
You can call Gustazos' Customer Support at (876) 832-3344, Monday through Friday from 9:00 a.m. to 5:00 p.m.
G-Products JAM
Jamaica
JM
Redeem Locations
Unit 12 liguanea Post Mall, 115 Hope Road.
Kingston
JM
Map It!