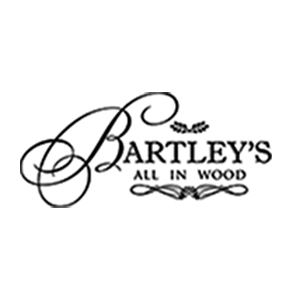 Bartley's All In Wood - Mandeville
Perfect Gift For Dad!

Bartley's designs, manufactures and sells quality 100% Jamaican handcrafted wooden furniture, jewelry and household items. The products of this company are made from real Jamaican wood and include the artwork of gifted Jamaican craftsmen.
Bartley's All in Wood designs, manufactures and sells quality 100% Jamaican handmade wooden traditional and contemporary furniture, jewelry and home accessories headed by young Branson Centre Entrepreneur and National Bakery Bold One in Manufacturing for 2014; Lacey–Ann Bartley. 
Their pieces are works of art that reflect Caribbean culture and the emotions and experiences of every artist, one handmade inch at a time. 
Bartley's is a social responsible business which provides employment for vulnerable populations and uses the off-cuts of furniture production.
Their products include:
Hotel Amenities
Signs
Souvenirs
Plaques
 Trophies and Awards
Corporate Gifts Gifts and Novelties Wedding Tokens and
Gifts Lifestyle and Designer Pieces for the Home
Custom Pieces
They aim to change the landscape of the Jamaican Furniture and Wood Products Industry while 'using our business as a force for good'.  

The promotional value expires July 31, 2021.
Share the experience! You can give several.
Please bring the printed Gustazo to redeem.
Taxes included.
Cannot be combined with other offers.
You must call to place an order for the gift. Please call Bartley's to arrange pick-up or delivery.
Select your preferred style and/or personalization and coordinate your delivery via Knutsford Express or Doorway Express or your factory pickup in Mandeville for free. (Delivery charges apply.)
You must present a valid ID and the credit card used to make the purchase on delivery.
Please provide your Gustazos redemption code along with your contact information in the form.
The name on the ID must also match the name on the Gustazo Voucher. Orders must be placed at least 24 hours prior for delivery.
You may also send an email to info@bartleysallinwood.com.jm.
Redemption schedule:

Monday through Friday from 9:00 a.m to 4:00 p.m. (Hours may be subject to Government curfew orders)
Not valid on holidays.

Phone: 876-345-4277
25 Gustazos available per option. Valid while they last.
Gustazos.com's full Terms of Use and Privacy Policy apply to your purchase of this Gustazo.
You can call Gustazos' Customer Support at (876) 832-3344, Monday through Friday from 9:00 a.m. to 5:00 p.m.
Bartley's All In Wood
Phone: 876-385-4277 / 876-348-0934
JM
Redeem Locations
Hanbury Road.
Mandeville
JM
Map It!