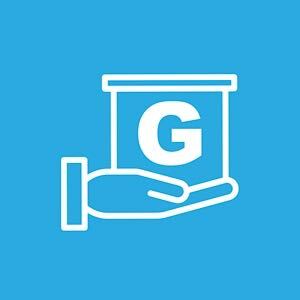 G-Products - Pick-Up
G-Products Hair Care Deal!
The amazing Aunt Jackie's "Don't Shrink" Flaxseed Elongating Curling Gel gives beautiful stretch to shriveling curls, without flaking or caking!

What will it do for your hair? Give dry, shriveled up curls and twists a nice stretch with Aunt Jackie's special blend of moisturizing conditioners, Flaxseed, Shea Butter and Extra Virgin Olive Oil. With nourishing Omega-3 fatty acids, Flaxseed has been widely used as a natural remedy for hair growth, anti-thinning and overall scalp health. With regular use, hair is left soft without a crunchy, tacky feel. A small amount can be used on clean, dry hair, but this gel works best when used on clean, wet or damp hair. Apply more for tighter curls and less for elongated curls.
 
Aunt Jackie's Curl La La – Defining Curl Custard is great for frizzy, hard-to-tame hair. The mega-moisture humectants in Curl La La give long-lasting bounce to curls, and shine and definition to spirals and coils.

What will it do for your hair? Define your signature look by adding a little or a lot. Whatever your style, rest assure that it will be well-moisturized and soft to the touch, without caking or flaking. Use it as often as needed on wet or dry hair. For Scrunchy, Tight Curls: apply generously to wet or dry hair and use a diffuser while scrunching style into place, or allowing to air dry. For Elongated, Bouncy Curls or Spirals: apply to wet or dry hair, gently stretching curls with your fingers as you style, using a diffuser, hooded dryer or allowing to air dry. For Coils, Braid-Outs and Twists: apply a small amount to sections of wet or dry hair, roller/rod set, braid or twist each section. Sit under a hooded dryer or allow to completely air dry, then release each section, finger styling into place.
This Gustazo is available for pick-up only.
All Gustazos must be redeemed 14 days after purchase. Otherwise, items will be refunded in Gustazos credits back to your account.
Includes taxes.
Non-refundable upon purchase.
Your redemption barcode or number is required upon pick-up along with your National ID.
Redemption Schedule:

Monday through Friday from 10:00 a.m. to 4:30 p.m. 
Please note the representative will be on Lunch Break between 1:00 p.m. to 2:00 p.m.

NEW Pick-Up Location:

Unit 12, Liguanea Post Mall, 115 Hope Road, Kingston. Co-Work Space JA (First floor above the gym)
Pick-Up Center Phone: 876-221-0035

Your money is safe with Gustazos. Upon pick-up, if you are not satisfied with what you have received please reach out to ( service@gustazos.com) to discuss any inconvenience you are experiencing.
Please note that the pictures shown are for illustration purposes only and actual product packaging may vary due to different manufacturers and distributors.
Elongating Curling Gel sold out.
15 Defining Curl Custard (9 oz) available. Valid while they last.
12 Defining Curl Custard (15 oz) available. Valid while they last.
Gustazos.com's full Terms of Use and Privacy Policy apply to your purchase of this Gustazo. You can call Gustazos Customer Support at (876) 832-3344 Monday through Friday from 9:00 a.m. to 5:00 p.m.
G-Products JAM
Jamaica
JM
Redeem Locations
Unit 12 Liguanea Post Mall, 115 Hope Road
Kingston
JM
Map It!