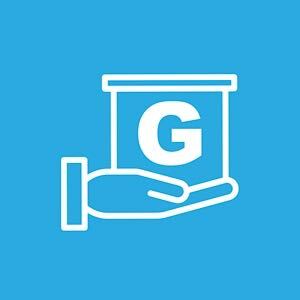 G-Products - Pick-Up or Delivery
Don't Miss Out!
Fast portable Wi-Fi that can travel everywhere with you!
Move, work and play untethered with LINKZONE 4G LTE Cat4 Mobile Wi-Fi. Slip its ultra-thin frame into a pocket or bag and go where your passions take you. Powered by a durable seven-hour charge, it delivers the fast connection speed you need anywhere throughout the day. Using the LINK App, you can easily manage its charge, connection status and data rate to best suit your needs. Share the Wi-Fi wealth with others through LINKZONE 4G LTE Cat4 Mobile Wi-Fi's hotspot that supports up to 14 connections.
This Gustazo is available for pick-up or delivery, please choose the desired option when buying.
Please allow 1 to 2 working days for delivery with Kingston.
FREE delivery included to Kingston 5, Kingston 6, Kingston 7 Kingston 8 and Kingston 10.
Island-wide delivery available, Please Call 876-462-9544 to make arrangements. Please note these prices may vary depending on your Parish.
Please enter your shipping information carefully.
Includes taxes.
Non-refundable upon purchase.
Unlimited Gustazos per account.
Your Gustazo redemption code is required upon pick-up along with your valid National ID for verification purposes.
Redemption Schedule:

Monday through Friday from 10:00 a.m. to 5:00 p.m. (The Redemption Center is closed from 1:00 p.m to 2:00 p.m daily, please call beforehand). 
NEW Pick-Up Location:
Unit 12 Liguanea Post Mall, 115 Hope Road.

Your money is safe with Gustazos. Upon delivery if you are not satisfied with what you've received please reach out to service@gustazos.com to discuss any inconvenience you are experiencing.
2 Gustazos available. Valid while they last.
Manufacterer Warranty available through Gustazos. Valid for 1 Year after purchase.
Please note that the pictures shown are for illustration purpose only and actual product packaging may vary due to different manufacturers and distributors.
Gustazos.com's full Terms of Use and Privacy Policy apply to your purchase of this Gustazo™.
You can call Gustazos' Customer Support at (876) 832-3344, Monday through Friday from 9:00 a.m. to 5:00 p.m.
G-Products JAM
Jamaica
JM
Redeem Locations
Unit 12 liguanea Post Mall, 115 Hope Road, Kingston.
Kingston
JM
Map It!